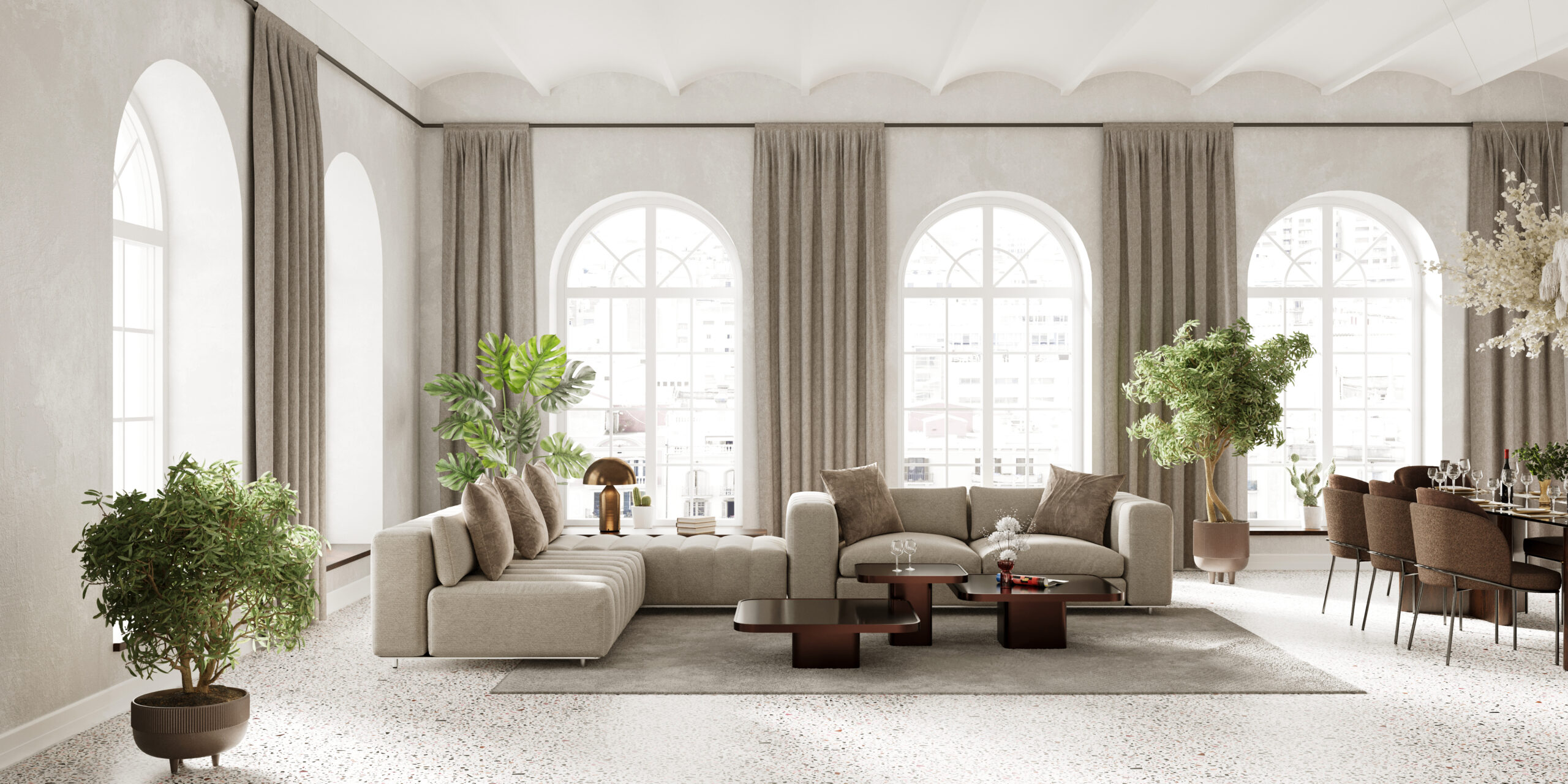 About Us
Established in 2003 Nu-Drapes & Interiors has been a trusted name in the curtains and blinds industry for over 20 years. Our company has built a solid reputation based on our unwavering commitment to providing excellent products and services to our valued customers.
At Nu-Drapes & Interiors, we specialize in creating bespoke, made-to-measure curtains and blinds that add style, elegance, and functionality to any home or commercial space. We take pride in working closely with clients to understand their unique preferences and requirements, ensuring that every window treatment is tailored to perfection.
One of our key areas of expertise is home automation, where we seamlessly integrate cutting-edge technology into our curtains and blinds. With our home automation solutions, customers can effortlessly control their window treatments through smart devices, creating a more convenient and comfortable living environment. From remote-controlled curtain and blinds to a fully automated window shading system that adjust based on natural light levels, we offer a range of innovative solutions that enhance both aesthetics and functionality.
Quality is at the heart of everything we do. We source the finest fabrics, materials, and components to ensure that our curtains and blinds are not only visually appealing but also durable and long-lasting. Customer satisfaction is our top priority, and we strive to exceed expectations with every project. Our team of dedicated professionals provides personalized guidance and support
throughout the entire process, from design consultation to installation. We understand that every space is unique, and we take pride in delivering tailor-made solutions that perfectly complement our clients' individual styles and preferences.
Over the years, Nu-Drapes & Interiors has worked on numerous residential and commercial projects, earning the trust and loyalty of a diverse clientele. Whether you're looking to refresh a single room or completely transform your home, Nu-Drapes & Interiors is the perfect choice. From luxury homes and corporate offices to retail spaces, our curtains and blinds have adorned a wide range of environments, adding beauty and functionality to each setting.
As we continue to grow, we remain committed to innovation, craftsmanship, and customer satisfaction. Nu-Drapes & Interiors looks forward to serving our clients for many more years, transforming spaces with our exceptional curtains, blinds, and home automation solutions.
Consultancy
We also offer a bespoke service either in the showroom or in the comfort of your own home, for those of you that need a little help from the experts.  Once we have arranged a suitable time for your free no obligation visit, we will bring along some samples and swatches to discuss.
We travel all over Essex, London, Kent and Hertfordshire and many of our clients use our services time and time again.
Make an Enquiry 
Whether you prefer to pop into our showroom Tuesday to Saturday at any time without an appointment and explore our carefully curated selection at your own pace.
Maybe you would prefer the convenience of a home visit, and our knowledgeable team will bring our Curtain & Blind fabrics, right to your doorstep. We can't wait to assist you in finding the perfect elements to elevate your home décor.